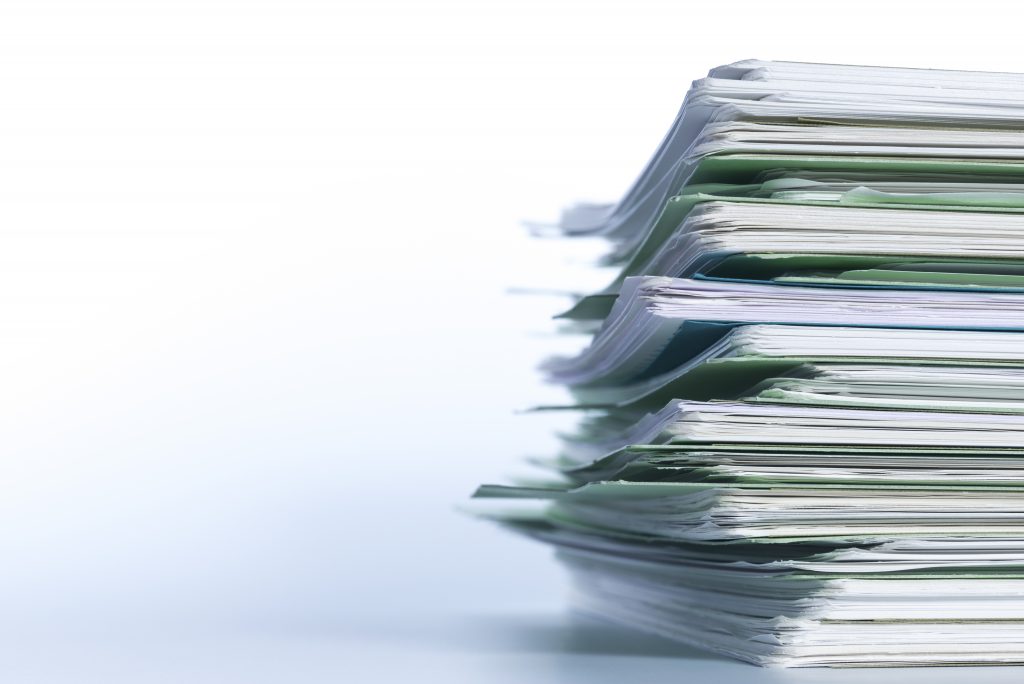 At some point in your career, you'll probably face a common office issue: a sudden lack of space. Even when you're doing your best to keep up with archiving work or digitizing documents, things (papers, knick-knacks, reference materials, etc.) always seem to pile up eventually. Adding some new office shelving can be a great way to take care of this problem, but how do you decide exactly which unit to choose?
Consider What Size Shelving Unit Would Fit Best
Before worrying about the smaller details of the unit, take a look at your current office layout. If you have existing shelving that you plan to replace, consider whether you'd like to have a similarly-sized new unit or would like something different (e.g., a taller unit for expanded vertical storage).
If you don't have shelving or plan to add additional shelving units, think about the overall size of your office. If it's large and spacious, you might have no problem fitting a large new unit. If your office is somewhat "cozy" by comparison, think about how you might maximize your storage while conserving space. In the latter case, tall, narrow shelving can be perfect for saving wall space while allowing you to store or display more items vertically.
How Will You Be Using the Shelving?
Once you've decided roughly what size of unit will work best in the available space, consider exactly what you plan to store on the shelves. How deep does each shelf need to be? How much vertical space between shelves will be required to accommodate the files, books, or items? Will you need something with adjustable shelves? Each of these questions could be important to making the right decision. The better you can picture exactly what will go on your new shelves, the more confident you'll be in your selection.
Give Some Thought to Color and Style
After you've decided on the important elements related to size and function, you can start thinking about the fun stuff: color and design. If you have a more traditional style of office, you might choose a shorter shelving unit with a laminate wood top. A sleek, modern office in a tech company, on the other hand, might benefit from the look of chic, minimalist metal shelving.
As for color, think about whether you'd like your storage to stand out or blend in. If you'd like it to match your existing office furniture and shelving, choose a coordinating color or opt for a standard black, white, gray, or beige. To add a pop of color to your office, choose a bright color that contrasts nicely with the color of your office walls.
Pick the Perfect Office Shelving from Aurora Small Office
Whether you're in a corporate office or working from a home space, Aurora Small Office has a wide variety of high-quality storage solutions to help you stay organized. From letter-size and legal-size shelving units to counter-high and 76-inch options, we offer a range of options for all manner of professional filing and storage needs.
To learn more about how you can increase your storage space with a sturdy new storage solution from Aurora Small Office, call us today at 800-277-1699!