Law firms have to set aside sufficient safe for their clients' case files, legal documentation, court records, research materials, and more. Your office can quickly get overrun with stacks of files and papers making it difficult to find open desk space to work. To regain control over the mounting stacks of files and papers, you need to implement a plan to get more organized.
Determine Your Storage Needs
Evaluate the amount of storage systems you presently have in use and determine if these are sufficient or if you require more units to declutter the office. Consider investing in adjustable shelving units, as these can allow you to move around the shelving to increase the available storage space.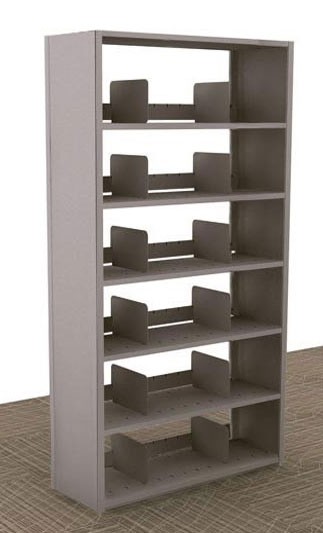 Work on Decluttering One Area at a Time
It can seem overwhelming to get a cluttered law office organized if you attempt to tackle the entire office at once. Rather, focus your attention on one area at a time. Working slow and steady on the process will pay off in the long run. If you attempt to organize the entire office at once, it is easy to lose focus on the project because you have to devote time to organization, clients, cases, and court hearings.
Clear Out the Space
Once you decide where you want to start, clear everything out of that space. Use cardboard file boxes for temporary storage you can stack out of the way. Use this time to install additional shelving and filing system units in the location, too.
Sort Through the Files Before Re-shelving Them
Go through each box of files you set aside, and determine the best place to store them. You should have specific areas for ongoing cases, new cases, and closed case files. It is never a good idea to mix these together, as it can make it difficult to find files when you need them.
Organize Based Upon Categories
If you specialize in one area of the law or multiple areas, you still need to develop generalized categories for sorting files, case documents, and so on. For instance, if your practice area is family law, typical categories you could use for organizing files could include:
Child Custody
Child Support
Child Visitation
Spousal Support
Divorce Proceedings
Prenuptial Agreements
Granted, some of your cases might involve all of the above categories, so you will need to best determine what categories are the most appropriate for your law firm.
Purge and Archive
Do you really need to keep stacks of legal journals and magazines from two or more years ago? Check to see if there are electronic versions online or, if not, consider scanning the articles that you like to reference to clear up space. Archive closed case files away in a secure location, either offsite or in a separate area within your law firm.
Once your law office is organized, remember to set aside a few hours each week to ensure it remains that way. For file and storage shelving units and systems for your law office, contact Aurora Small Office at 800-277-1699 today.